Explore Yellowstone without the crowd. Choose the Upper Loop, Lower Loop, or Top of The World tour, and let one of our professional guides take care of the rest. Perfect for families and couples that want to enjoy Yellowstone National Park at their own pace.
Starting from $375 per person
It is customary to give your tour guide a tip at the end of the tour if he/she has done a good job.
The amount is entirely at your discretion.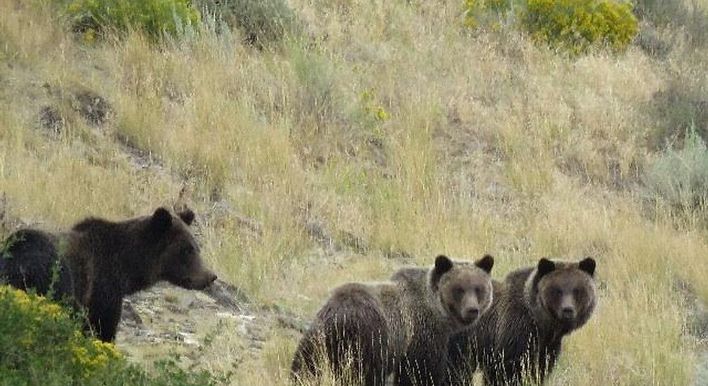 Welcome to Cody Shuttle's Curated Tour! Our tour is designed to give you a personalized and unique travel experience that is tailored to your interests and preferences. Our team of experts will work with you to plan an itinerary that meets your needs and interests. Throughout the tour, you will have the opportunity to meet and learn from local guides who will share their knowledge and expertise with you. We offer a range of unique experiences that you won't find on other tours. Our tour is designed to be flexible, so we can adjust the itinerary to meet your needs. Book your tour with Cody Shuttle today and let us take care of all the details for a personalized and unforgettable travel experience.
Are you looking for a fun and hassle-free way to explore the breathtaking sights and sounds of Yellowstone National Park with your friends, family, or colleagues? Look no further than our Group Tour, designed to cater to groups of any size and provide an unforgettable experience for all.
Our knowledgeable and friendly tour guides will take you on a journey through the stunning landscapes and rich history of the area, highlighting the best park attractions and hidden gems along the way.
With our comfortable and spacious shuttle buses, you can sit back, relax, and enjoy the stunning scenery while we take care of the driving. Our Group Tour also includes plenty of opportunities for photo stops and wildlife viewing.
At Cody Shuttle, we are committed to providing you with a safe, comfortable, and enjoyable experience, and our Group Tour is no exception. We take all necessary precautions to ensure your health and safety. Our guides have extensive training in first aid, safety around wildlife, CPR, and safe food-handling procedures for your refreshments.
So why wait? Gather your group and book your Group Tour with Cody Shuttle today to create unforgettable memories and explore the wonders of Yellowstone National Park.